Dollywood Cabins
Browse cabin rentals from Bear Cove Cabins, The Preferred Cabin Company of Dollywood Parks & Resorts. Known as the "#1 Theme Park In The United States", a Dollywood cabin rental is the perfect location for a mountain getaway. Bear Cove Cabins offers exclusive Dollywood cabin packages and ticket pricing for your Smoky Mountain vacation.
We are conveniently located close to Dollywood Parks & Resorts, with vacation cabin rentals in Pigeon Forge, Gatlinburg and Sevierville, TN. We offer a wide variety of Smoky Mountain cabin rentals - from one-bedroom to group cabin rentals, we have your Dollywood vacation rental covered!
Our Dollywood cabin rentals come with a range of amenities, including hot tubs and pools, mountain views, entertainment spaces, fully-equipped kitchens, private deck access and more!
---
Beverly's Bearadise is a spacious four-bedroom cabin nestled in Starr Crest Resort. The beautiful cabin comfortably sleeps 10 guests with two king beds, two queen beds, one sleeper sofa and three bathrooms. Beverly's Bearadise is the perfect retreat for enjoying picturesque views of the beautiful Smoky Mountains while relaxing in a rocking chair. T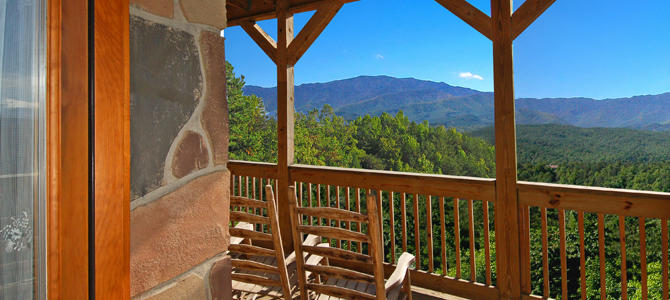 $2,723 - $5,138
/ per week
A Bearadise is a beautiful two-bedroom cabin is located in Pigeon Forge. The charming home sleeps seven guests with one king bed, queen sleeper sofa, full/twin bunk bed and two bathrooms. Guests will enjoy a fireplace and a large flat screen TV while they relax in the living area. A video arcade system with 48 games provides families and friends wi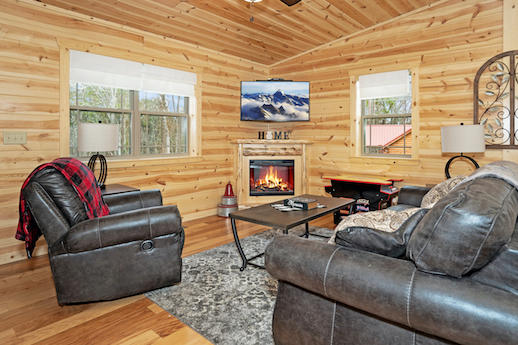 $1,393 - $3,458
/ per week
Mountain Spirits is roomy three-bedroom cabin located in Mountain View Court. This beautiful log home embodies the spirit of the Smoky Mountains with a rustic feel and luxurious amenities. Mountain Spirit sleeps 12 guests with two king beds, two queen beds, two queen sleeper sofas and three bathrooms. Guests can take in the spectacular mountain vie
$2,093 - $3,808
/ per week
Castle on a Cloud is a luxury two-bedroom cabin located in Starr Crest Resort. This beautiful home is nestled in the Smoky Mountains at the highest point in Starr Crest Resort and offers breathtaking views of Mt. LeConte. Castle on a Cloud sleeps five guests with two king beds & one twin sleeper sofa and two bathrooms. Guests can enjoy the beautif
$1,533 - $3,598
/ per week
Sweet Slice of Heaven is a warm and inviting two-bedroom cabin located in Starr Crest Resort. This charming home is perfect for a romantic getaway or family vacation. Sweet Slice of Heaven sleeps eight guests with one king bed, one full over king bunk bed, two daybeds, and two bathrooms. The decor of this home gives it a light and airy feel with th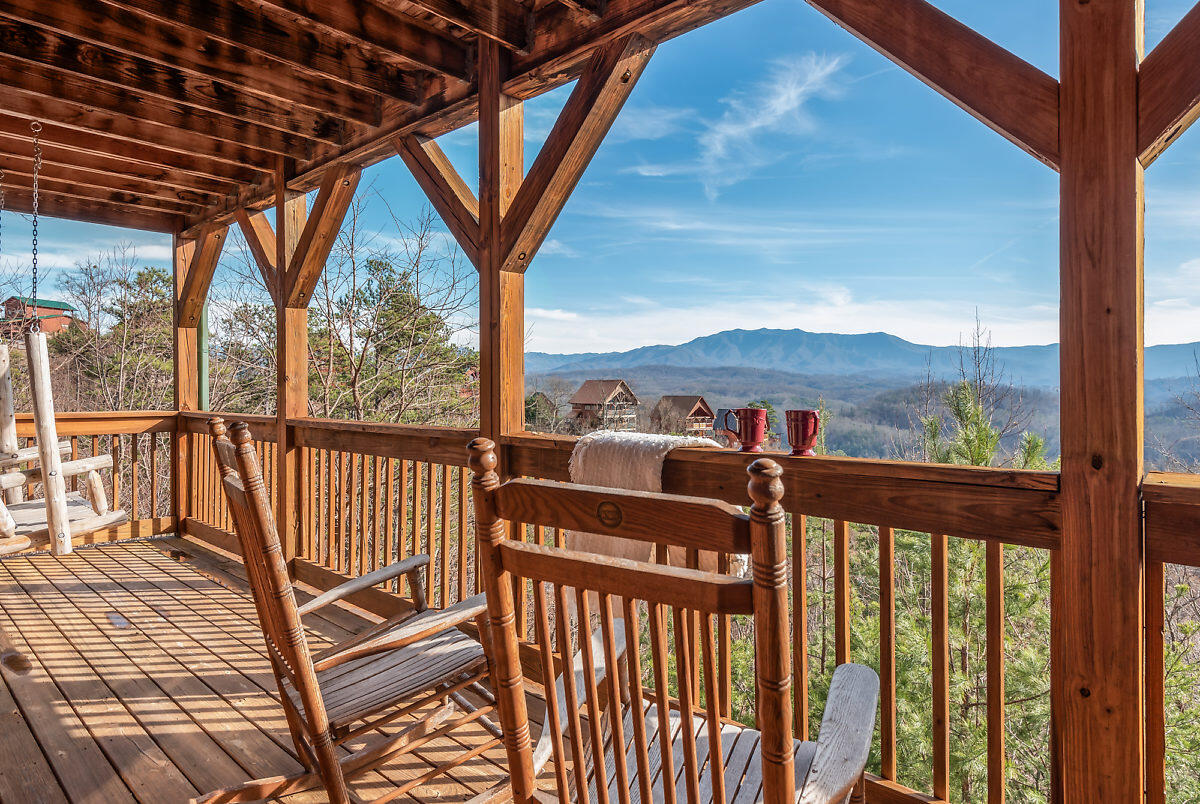 $1,533 - $3,598
/ per week
A Bear's Den is a cozy two-bedroom cabin nestled in Hidden Springs Resort. This beautiful cabin brings the beauty of the outdoors inside with large picture windows and log furnishings. A Bear's Den sleeps six guests with two king beds, one queen sleeper sofa and two bathrooms. Stainless-steel appliances and other recently-updated furnishings, inclu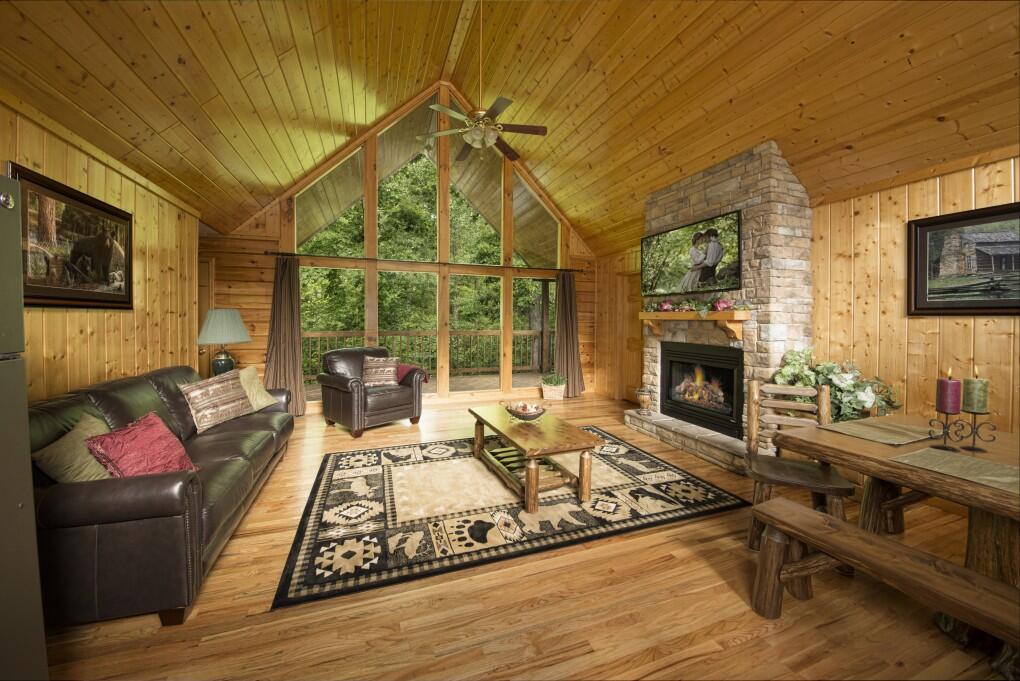 $1,393 - $3,458
/ per week
Your ideal vacation retreat awaits at this beautiful two bedroom cabin, A Mountain Dream. This property is located in beautiful Starr Crest Resort. Enjoy sweeping mountain views and yet your minutes from The Great Smoky Mountains National Park and area attractions in Pigeon Forge & Gatlinburg. The main floor opens to wood floors, full service kitch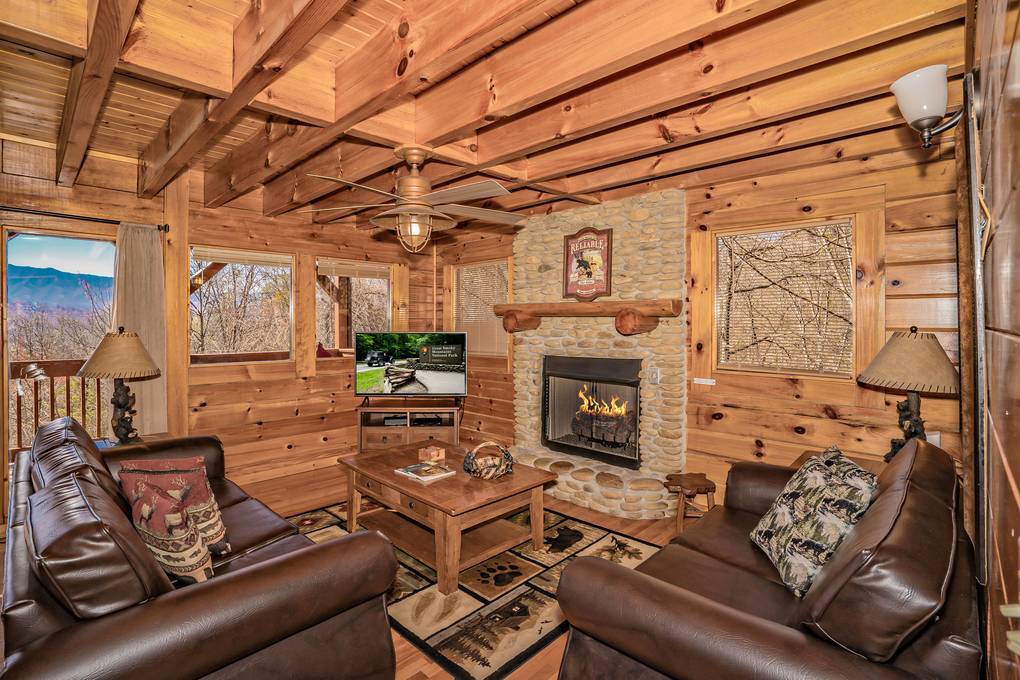 $1,533 - $3,598
/ per week
Beverly's Bearadise is a spacious two-bedroom cabin nestled in Starr Crest Resort. This beautiful cabin is great for a couple's getaway or a girls' weekend. Beverly's Bearadise sleeps six guests with two king beds, one sleeper sofa and two bathrooms. This vacation home is the perfect retreat for enjoying picturesque views of the beautiful Smoky Mou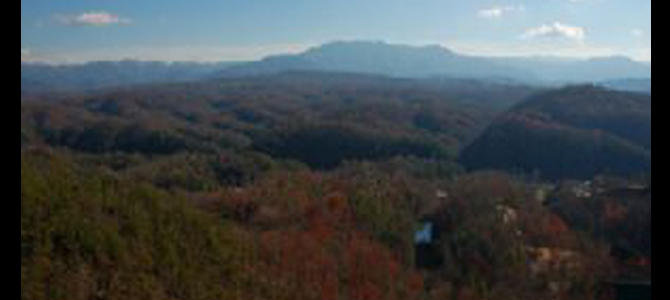 $1,533 - $3,598
/ per week
Mountain View 3304 is a two-bedroom, two-bath condo in the Mountain View Resort. This condo accommodates up to six guests with two king beds and one queen sleeper sofa. As its name implies, this resort-style retreat is surrounded by the breathtaking scenery of the Great Smoky Mountains. The living area in this condo offers space for relaxation with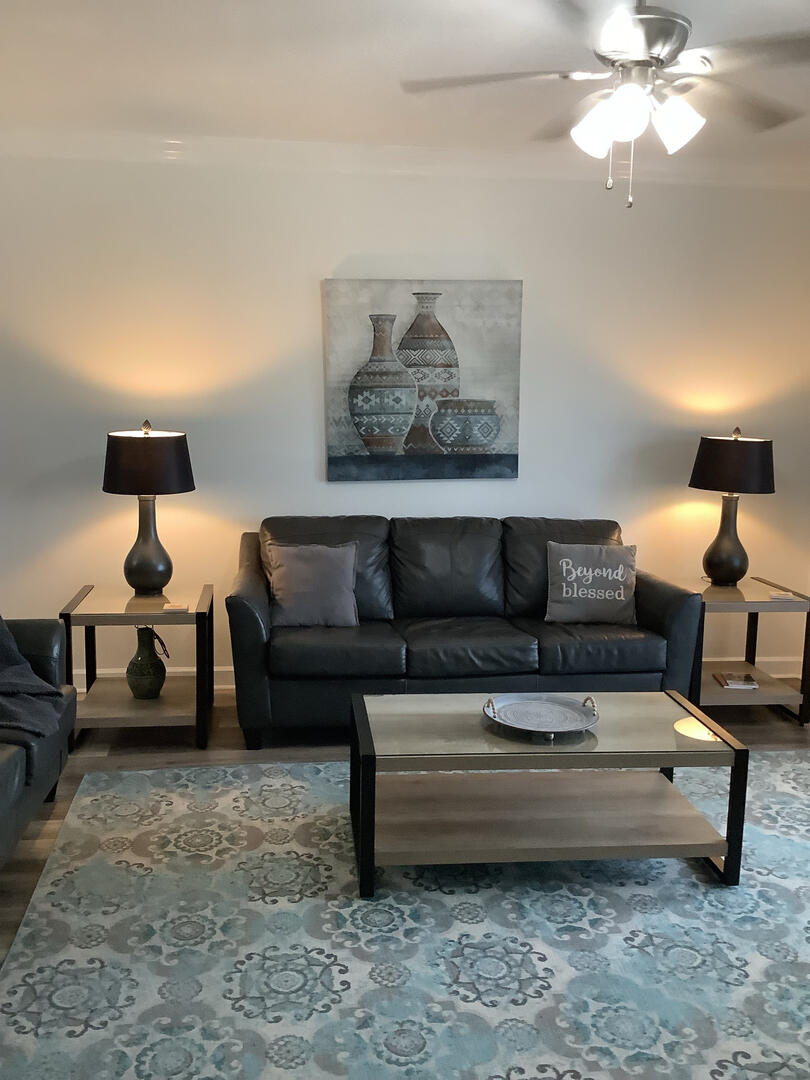 Suite Retreat is a grand four-bedroom cabin located in Bear Cove Falls. This beautiful cabin is the perfect getaway for families or small groups of friends looking to enjoy the splendor of the area. Suite Retreat sleeps 14 guests with two kings beds, one queen bed, one twin bunk bed, three queen sleeper sofas and three and a half bathrooms. Guests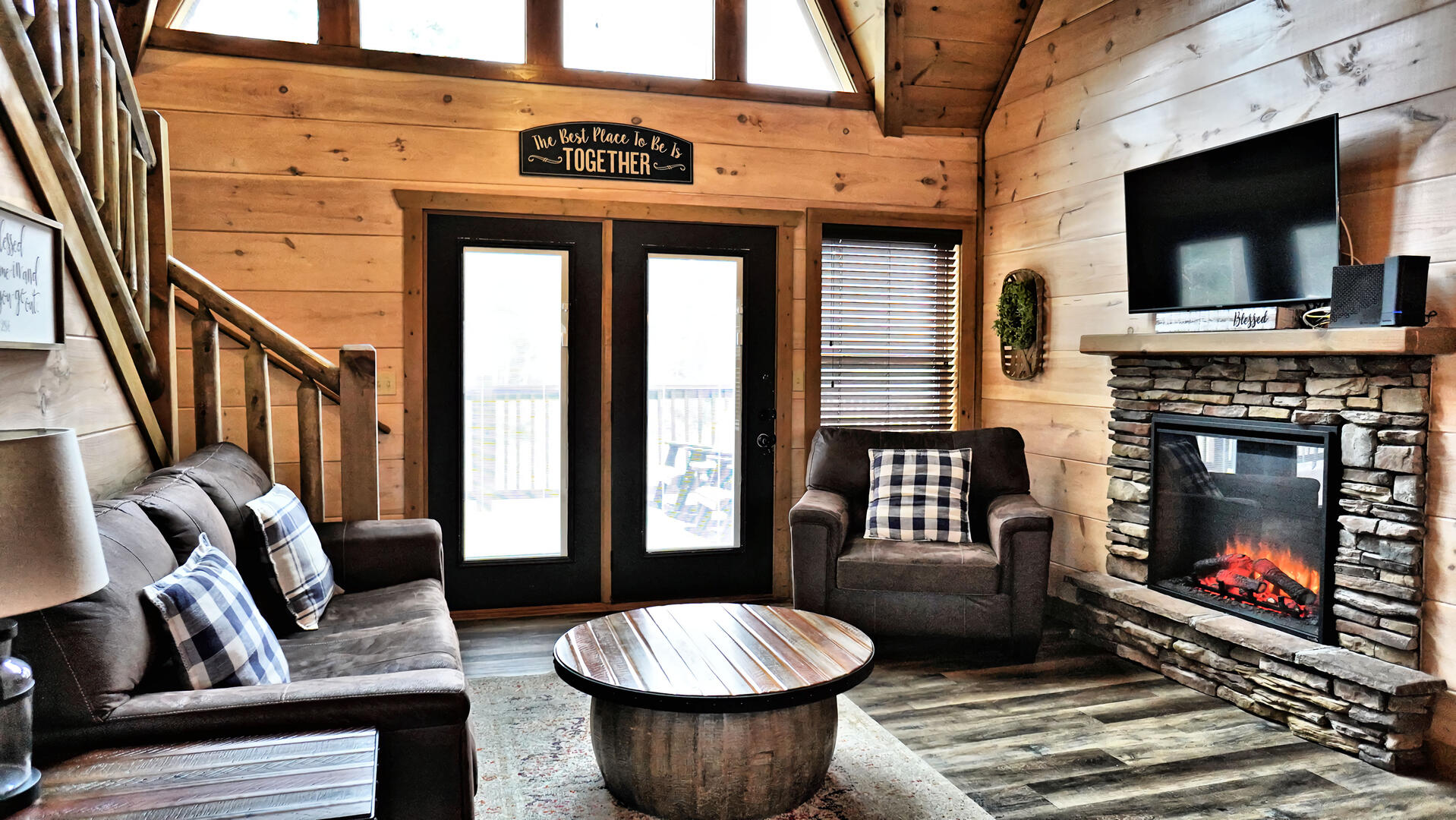 $2,513 - $4,858
/ per week
Bear Cub Den is a beautiful two-bedroom cabin nestled in Hidden Springs. This cozy cabin is great for a romantic getaway or vacation with a few friends. Bear Cub Den sleeps six guests with two king beds, one sleeper sofa and two bathrooms. The spacious living room provides guests with a comfortable space to spend time together around the beautiful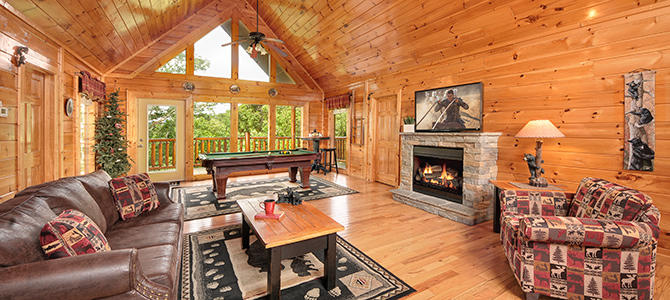 $1,393 - $3,458
/ per week
---