Pigeon Forge Cabin Rentals
Experience the ultimate Smoky Mountain vacation and the best cabin rentals in Pigeon Forge at Bear Cove Cabins. Our recently updated cabin rentals are conveniently located close to local attractions, downtown Pigeon Forge, and the thrilling Dollywood theme park. Discover a wide selection of Pigeon Forge cabin rentals, ranging from cozy one-bedroom and studio options, perfect for romantic getaways or weekend escapes.
For larger groups, we offer Pigeon Forge cabin rentals with 5+ bedrooms, ideal for group travel, family vacations, or long-term rentals. Indulge in the comfort and luxury of our well-appointed cabin rentals in Pigeon Forge, featuring private pools, outdoor deck and lounge areas, and picturesque mountain views. Relax in style while immersing yourself in the beauty of the Smoky Mountains. Your dream vacation awaits at Bear Cove Cabins in Pigeon Forge - browse and book today!
---
Starry Nights is a beautiful three-bedroom cabin located in Mountain View Court. This charming cabin gets its name from the spectacular night sky guests can enjoy from the cabin's decks. Starry Nights sleeps 10 guests with three king beds, two queen sleeper sofas and three bathrooms. The large stone fireplace is the heart of the living room. Guests
$2,093 - $3,808
/ per week
Majestic View is a gorgeous three-bedroom cabin located in the Walker Trail area. This spacious cabin is furnished with picture windows and provides beautiful views. Majestic Views sleeps 11 guests with three king beds, two twin bunk beds, one futon and three bathrooms. The natural colors and decor throughout the cabin bring the beauty of nature in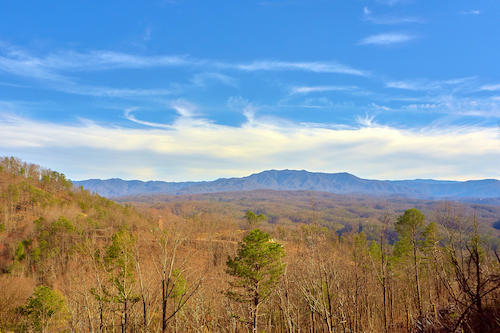 $2,303 - $4,018
/ per week
Bear Run Falls 3105 is a warm and inviting two-bedroom condo in Bear Run Falls. This charming condo sleeps four guests with one king bed, one queen bed and two bathrooms. A full kitchen and dining area allows guests to conveniently prepare and enjoy meals together while the living room is the perfect space to gather around the fireplace to fellows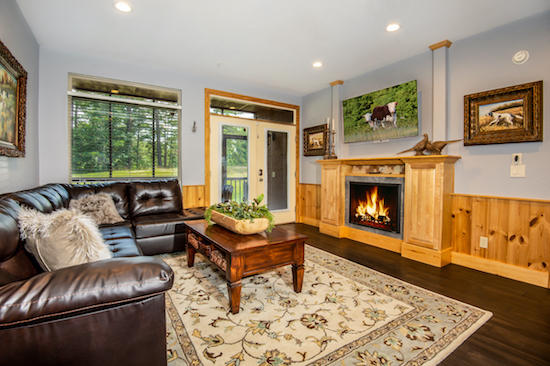 Bear Run Falls Condo 3105
Amazing View Lodge is a spectacular seven-bedroom cabin in Starr Crest Resort, fully renovated in 2022 with the addition of all granite countertops, oversized refrigerator, tiled glass enclosed showers and for some real fun, an indoor pool & movie theatre space. This sizable retreat is the perfect getaway for a family reunion or large group of frie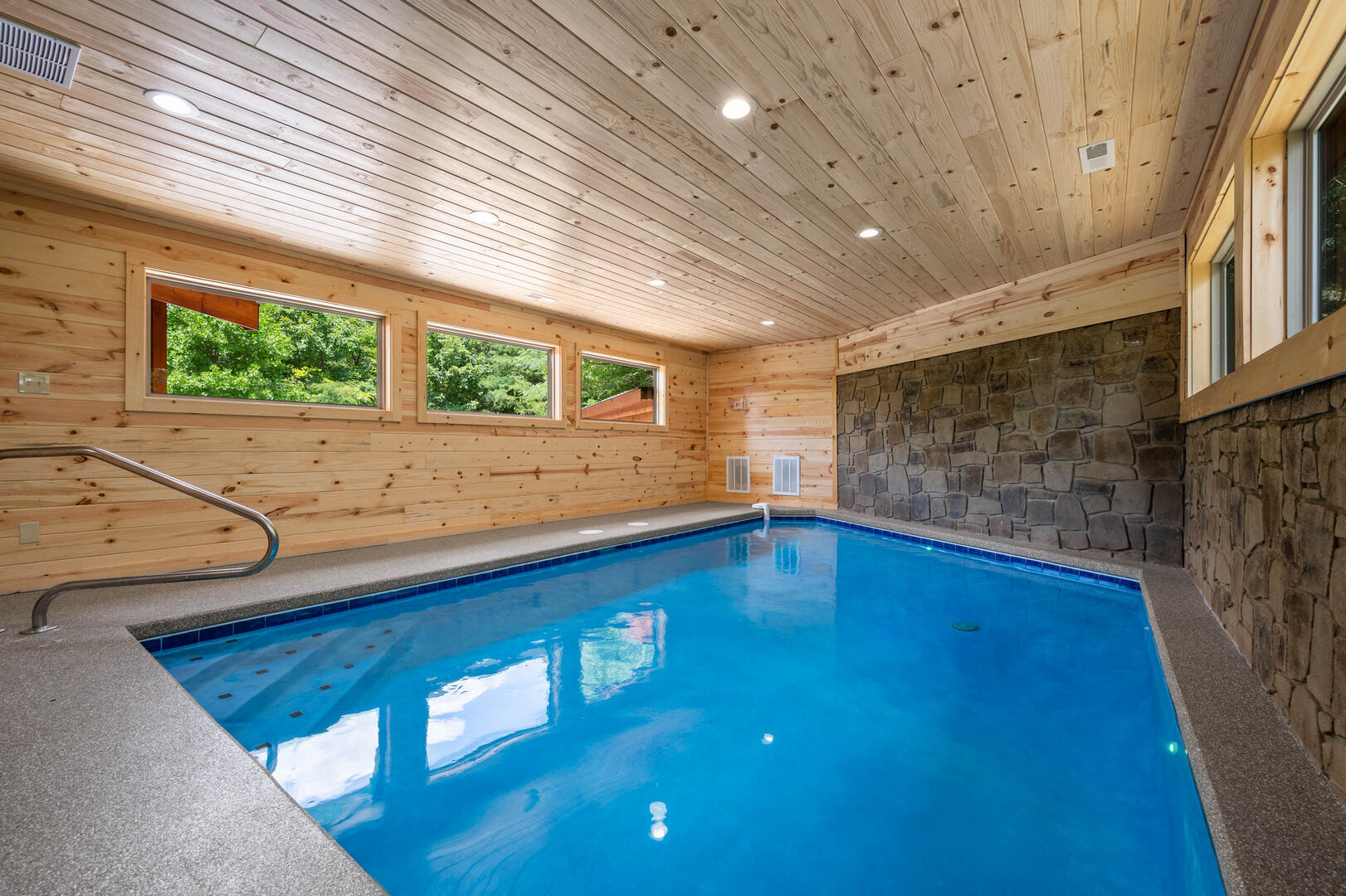 $6,965 - $8,883
/ per week
X's & O's is a grand four-bedroom cabin located in Bear Cove Falls. This beautiful cabin is the perfect getaway for families or small groups of friends looking to enjoy the splendor of the area. X's & O's sleeps 12 guests with two kings beds, two queen beds, two sleeper sofas and three bathrooms. Guests will instantly be drawn to the beautiful fire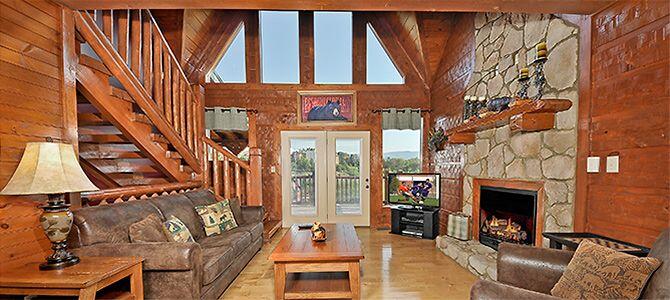 $2,513 - $4,858
/ per week
Starry Hope is a charming four-bedroom log home located in Starr Crest Resort. This beautiful cabin gets its name for the delicate star decor throughout the home. Starry Hope sleeps 14 guests with four king beds, three queen sleeper sofas and three bathrooms. The neutral d�cor and color schemes throughout the cabin bring the sense of the outdoors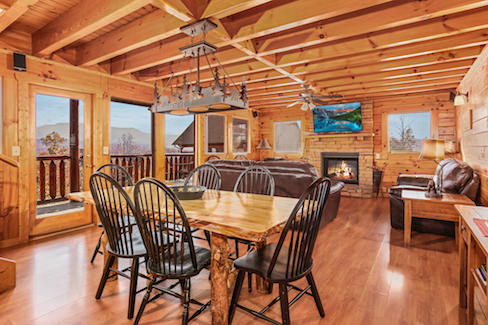 $2,723 - $5,068
/ per week
Rejuvenation is a beautiful two-bedroom cabin in Starr Crest Resort. This log home provides spectacular 180-degree views of the Smoky Mountains. Rejuvenation sleeps 10 guests with two king beds, two queen sleeper sofas, one day bed with trundle and three bathrooms. Rejuvenation lives up to its name by providing guests with a tranquil retreat to rej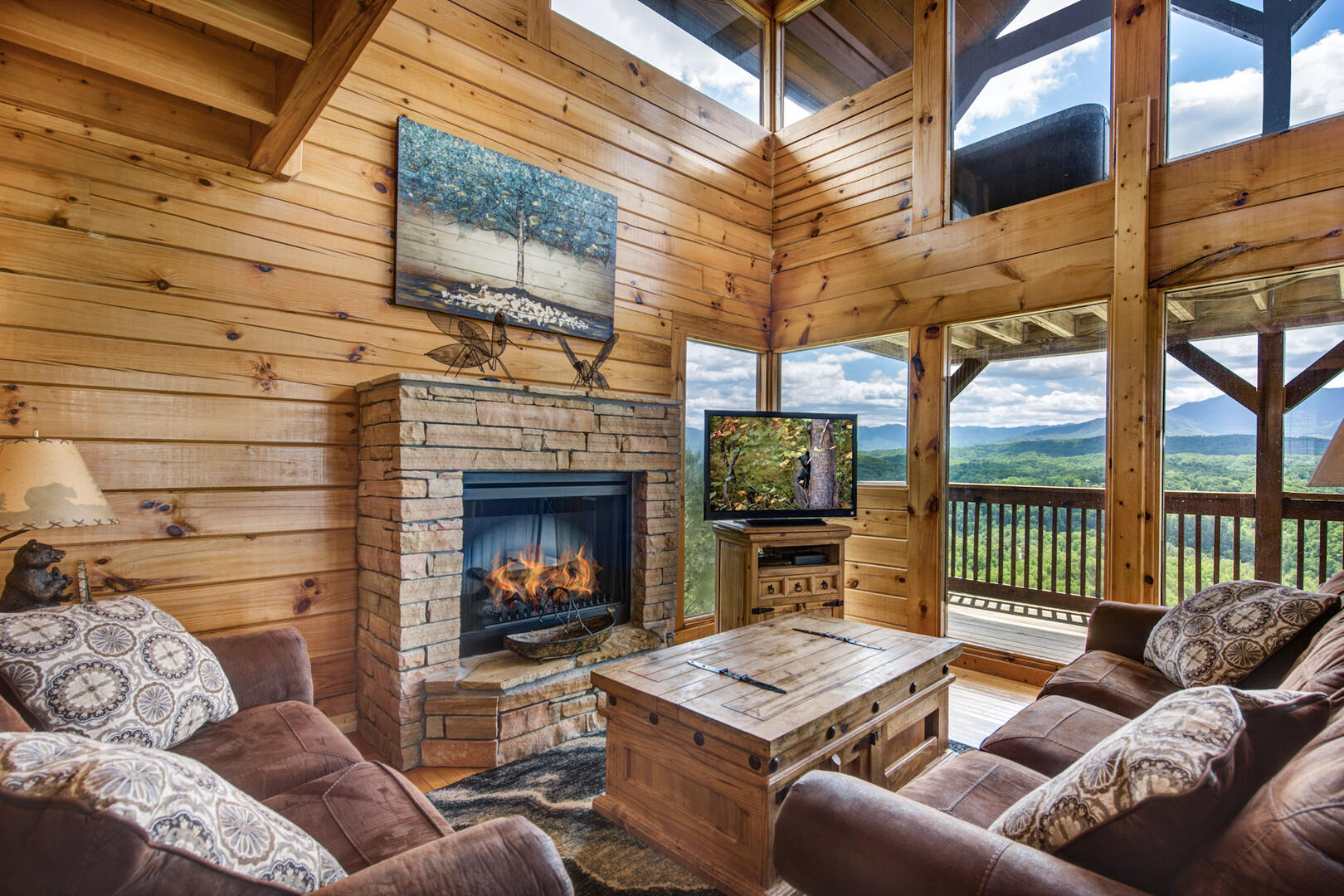 $1,533 - $3,598
/ per week
Starr Crest Lodge is a gorgeous four-bedroom cabin located in Starr Crest Resort. This inviting and spacious cabin is an amazing retreat for the whole family. Starr Crest Lodge sleeps 15 guests with one king bed, five queen beds, queen sleeper sofa, futon and four bathrooms. Guests can enjoy quality family time in the living room watching movies on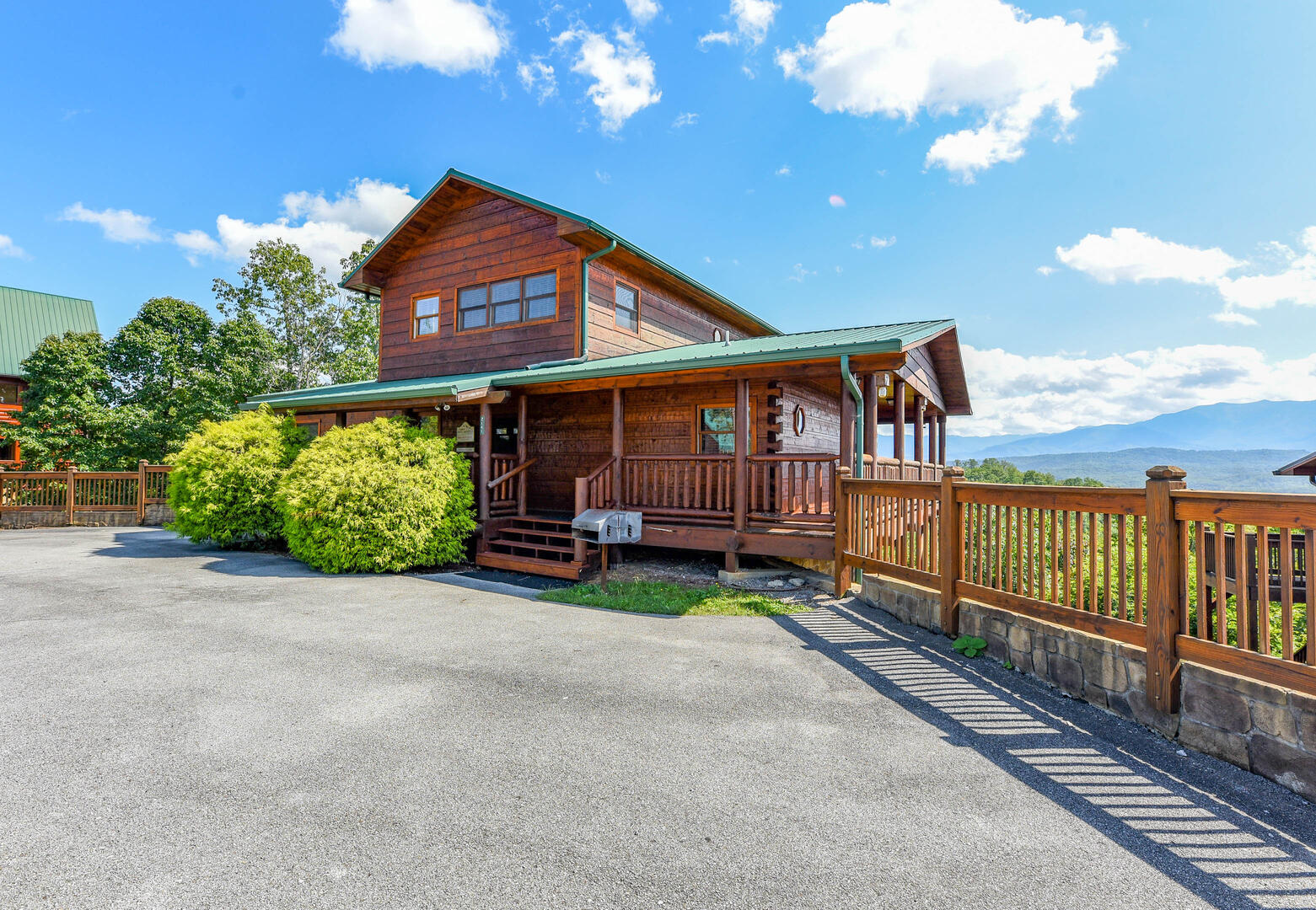 $2,723 - $5,068
/ per week
Mountain View Cabin 3702: Mountain View 3702 is a two-bedroom, two-bath condo in the Mountain View Resort. This condo accommodates up to six guests with two king beds and one queen sleeper sofa. As its name implies, this resort-style retreat is surrounded by the breathtaking scenery of the Great Smoky Mountains. The living area in this condo offers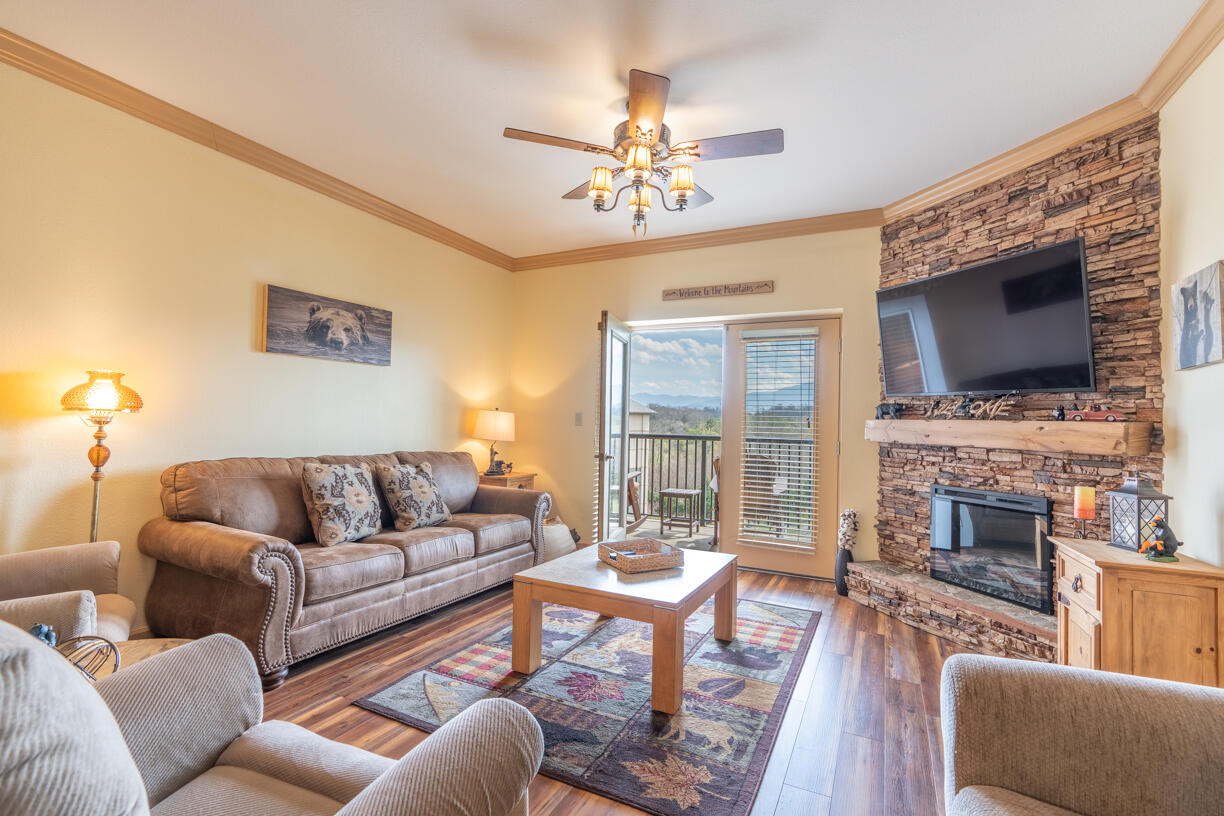 Moonlight Ridge is a charming one-bedroom cabin in Starr Crest Resort. This beautiful log home is the perfect romantic getaway or retreat for a small family. Moonlight Ridge sleeps six guests with two king beds, queen sleeper sofa and two bathrooms. The living room provides a cozy space to relax at the end of the day with a beautiful stone firepla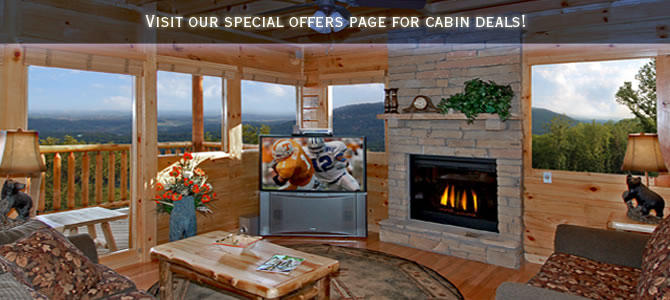 $1,120 - $3,318
/ per week
Ain't Misbehavin' is located in Woodridge Village in beautiful Pigeon Forge, TN. Minutes to area attractions like Dollywood, Gatlinburg & The Great Smoky Mountains National Park. This cozy two bedroom, two bath, loft cabin offers a sleep occupancy of 6. Soaring tongue and groove ceilings with stacked stone fireplace are highlight features of this c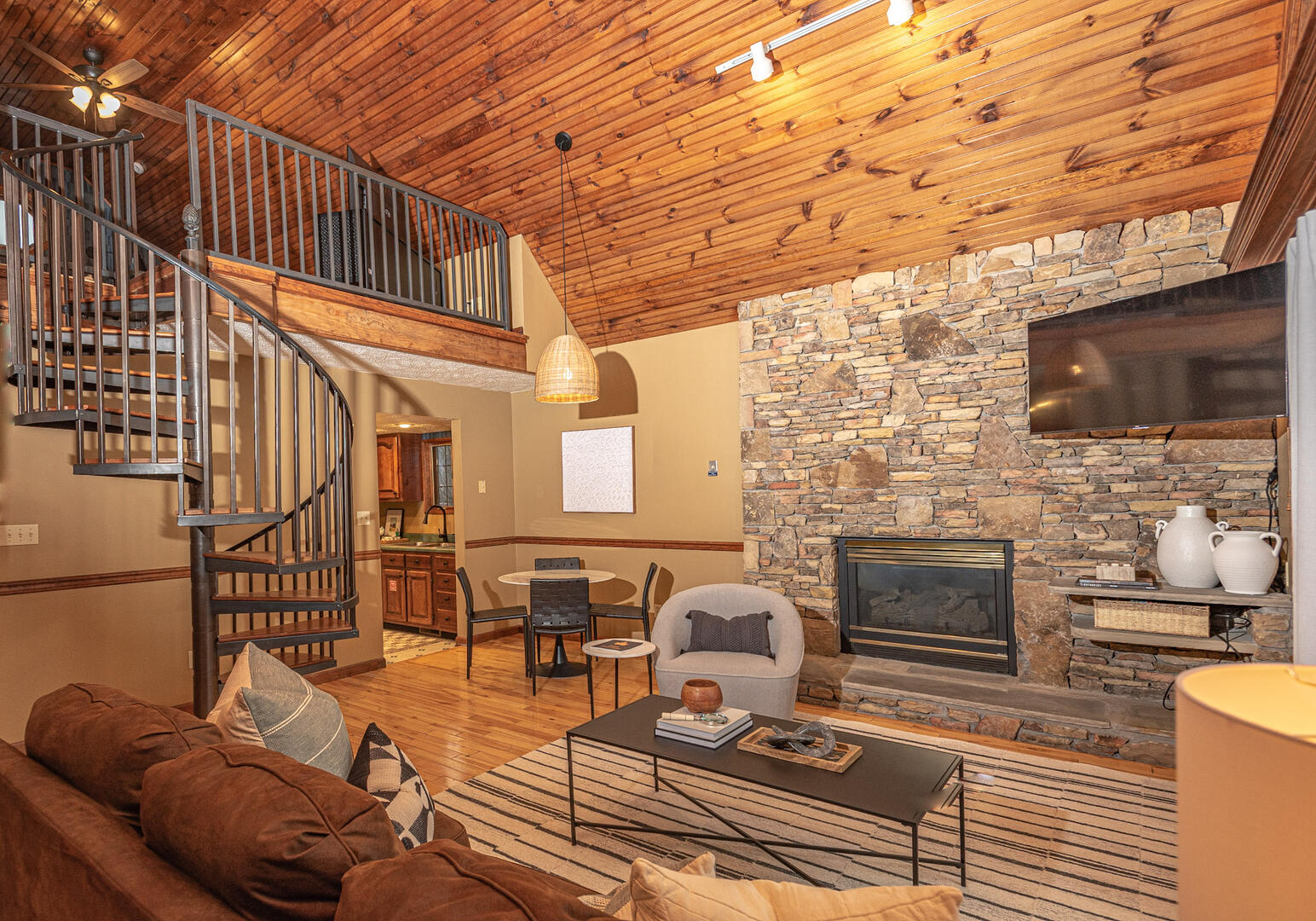 $1,120 - $3,318
/ per week
All About the Smokies offers guests three floors of rest, relaxation & fun. This cabin is updated with modern amenities and the addition of a movie theatre room in May 2023. Enter the main floor with soaring ceilings of beautiful tongue & groove, stacked stone fireplace, fully stocked kitchen and new furniture throughout.. Three King bedrooms w/bat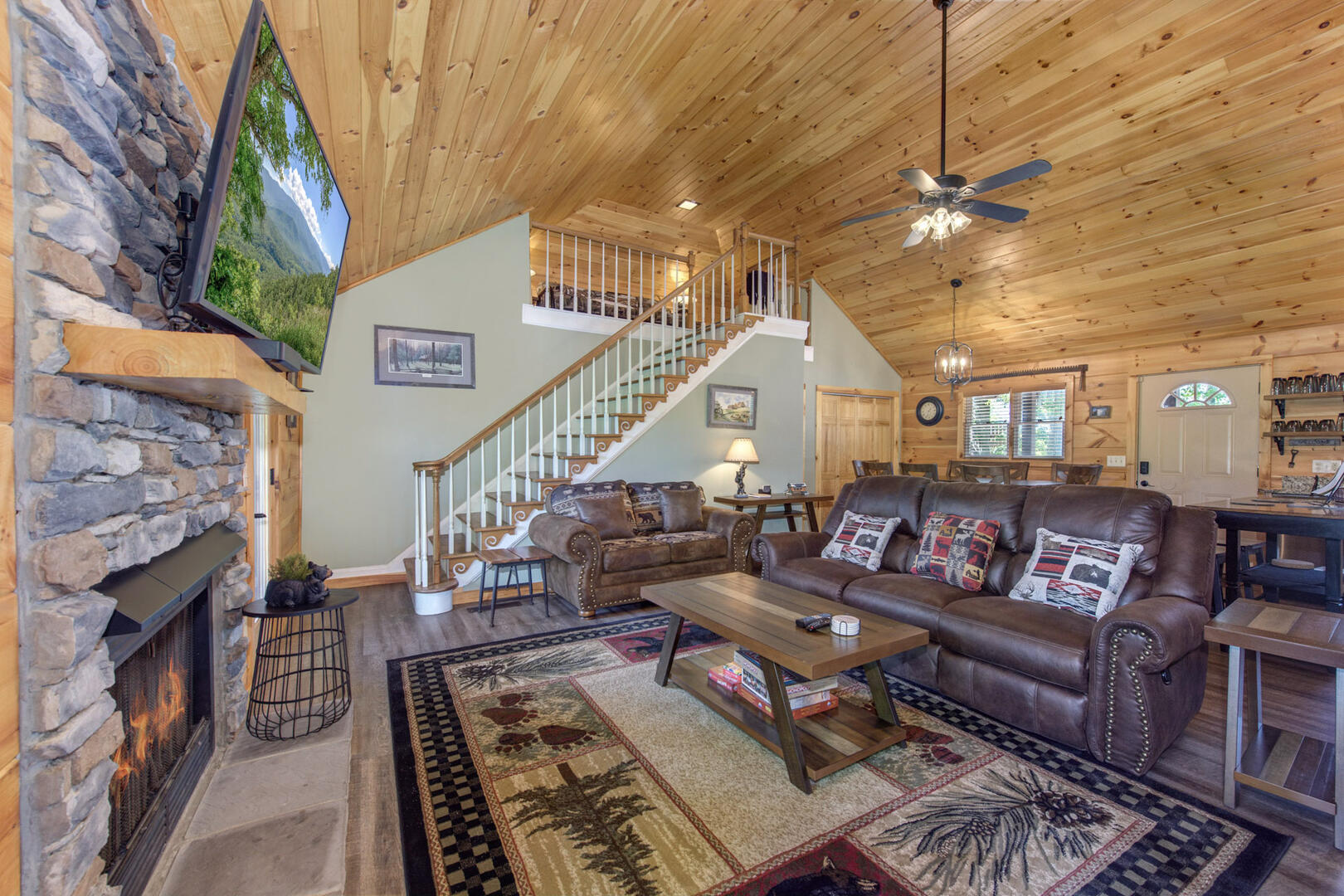 $2,303 - $4,018
/ per week
---